We are all spending more time at home - whether or not we are in or out of lockdown in our out of quarentine - in or out of the surf!  we have more time to read and discover.  So after having looked for some good surf blogs, here at gold coast we decided to give you our top 10 uk surf blog guide - hopefully one day we will make it onto a list like this!
This is the best read - it is surfing from the funside, never taking itself seriously and having fun with topics not many surf writers dare too.
THE BEACHGRIT MANIFESTO
We believe surfing exists as a personal thrill and may increase one's overall happiness.
We believe that chicks dig the taste of saltwatered lips.
We believe our gaiety is the envy of the (surf) world!
We believe robust tans are symbols of virility.
We believe there's a crossover between romantic poetry and surfing.
We believe that surfing will never "go out of style."
We believe in the innate and perpetual intrigue of surfing to the non-surfing masses.
We believe if we steal your attention with a click-bait headline we have an obligation to deliver.
We believe that a man can have beautiful tits.
We believe the hide of a pro surfer should be able to withstand the barbs and arrows of internet comics.
We believe that free speech is free until it hits dumb and cruel.
We believe in recycling plastic and paper and St Laurent jeans but not clips from B-ish surfers.
We believe in being polite, up to a point.
We believe that ideas are more powerful than guns.
We believe that the wool of a black sheep is just as warm.
We believe surf films will always make you look.
We believe in the ability of capitalism to solve society's ills and pity the simplistic mind suspicious of the profit motive.
We believe surfing is the colour of the ocean and the animals beneath and loathe any attempt to squeeze surf fashion into gloomy winter palettes.
We believe surfing cannot right the world's wrongs and any attempt to do is the worst sort of paternal imperialism.
We believe the White Pointer shark is a spectacular animal that looks best preserved in Formaldehyde and exhibited at schools.
We believe surfing can be as exciting on TV as the Super Bowl.
We believe advertising can be more than product shot/action/tag/logo.
We believe a surfer is only a spin away from marketing success
We believe, above all, that surfing is anti-depressive!
This is another favourite of mine - it speaks to me as a surf starved father of 4!
I'm a thirty-something surfer living in and loving Cornwall. I have a wonderful little daughter, a gorgeous girlfriend, a good job and a nice house, life on paper is peachy.
However I spend most of my days thinking "I'd rather be surfing". So the idea of this blog is to provide surfing solace to a wave starved father.
I plan to provide lots of great photos, surf reviews, wise words and the odd delirious rant. I hope you find some pleasure in my tortured typing.
All the best
Surfer Dad
This is one for the surf traveller - mainly a surf travel website, but their blog is excellent - and if you want to reserarch a destination, if you book with them or not this is an excellent place to start.
About Errant Surf
Errant Surf Travel is the only UK company solely dedicated to creating amazing,and hassle-free surf trips. We are motivated and passionate about finding the right experience for each and every client.
We cater for individuals, couples, families and groups and can recommend and build the perfect solution for you, whether you are a first time surfer or a pro searching for that perfect surf holiday.
As surfers ourselves, we have traveled the world so know first hand about all the big and the little things that make all the difference when you're on a surf trip.  Errant as a company has evolved from this personal experience so we are dedicated to finding and providing all the best destinations, the right lessons and the perfect breaks.  All of our ground teams have been selected because they share our ethos and as your hosts, like us, they want to ensure you have the very best holiday possible.
4. http://www.surfsistas.com/blog/
If your a female surfer - then this one is for you!  I wish there was a company like this when i was younger - focused on surf trips and surf camps these girls have had a huge influence on the rise of female surfing in great britain.  the blog has some excellent articles too.
ABOUT SURF SISTAS
At Surf Sistas we have been organising surf holidays and courses specifically for women for over 10 years now. That time has whizzed by really quickly and we've had a lot of fun along the way!
You will notice that all of our trips and courses are different, there are no cookie cutter packages at Surf Sistas as we tailor each surf trip or retreat to the destination, the waves and any good ideas we want to incorporate. Thats why you will find us road tripping in Costa Rica, messing about in boats in bali and cycling through france. In essence we plan surf trips that we ourselves would love to go on ..
We are dedicated to helping you progress with your surfing, wether you are learning with us for the very first time or have surfed before.  All of our surf coaches are fully qualified lifeguards and Surfing GB or ISA certified surf instructors. They are experienced and professional water women but also great fun and don't worry they know exactly how challenging surfing can be and are here to help you every step of the way.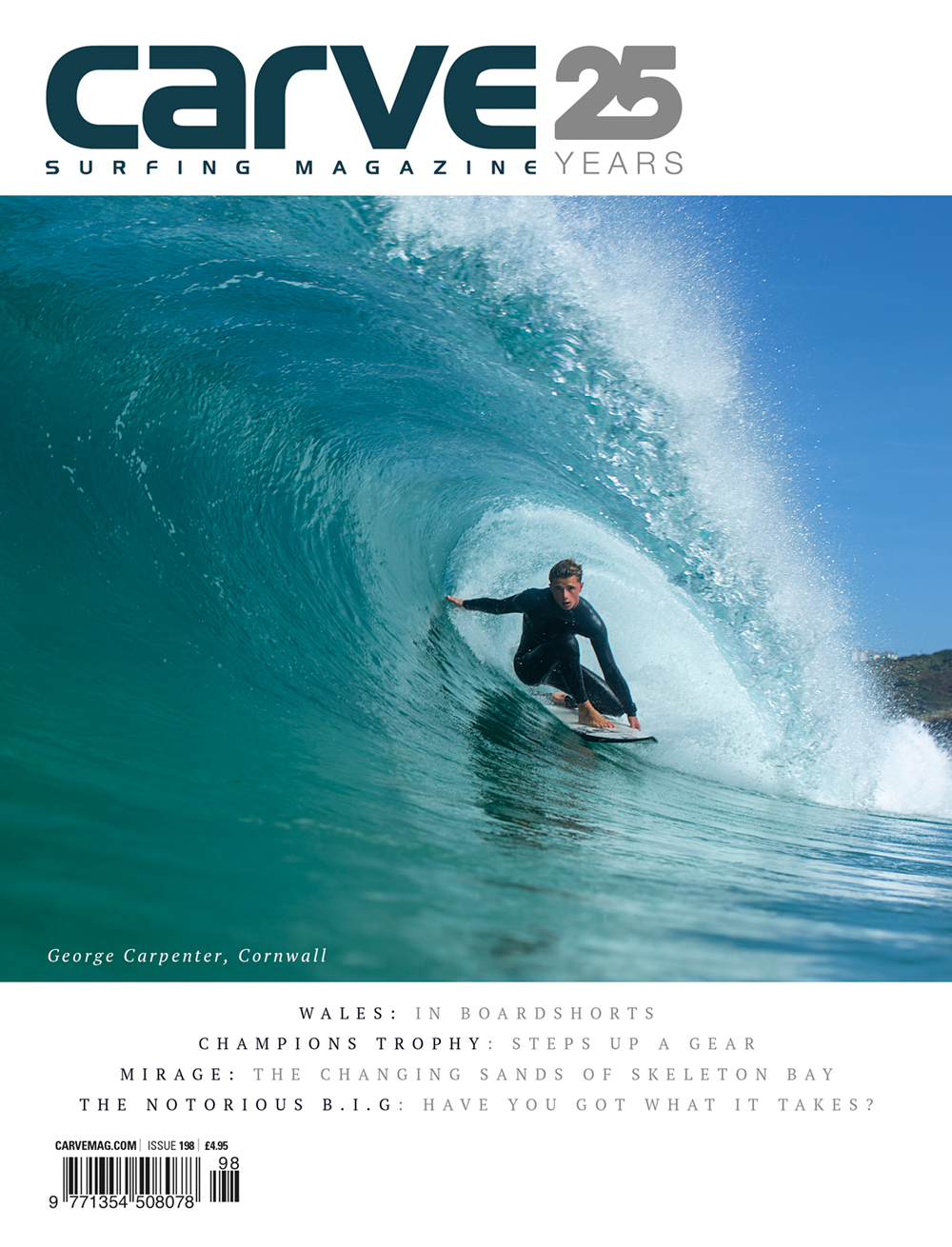 OK - not really a blog - its a surf mag - but what is a blog if not an online magazine?  Carve have been around a long time and cover all things UK europe and Global - and they have new articles more often than all the others.
ABOUT CARVE
Carve is Britain's number one surf mag with seven issues of top action and incredible photos from around the world.
A Carve subscription makes a great present. Seven times a year the letter box rattles and there is a large thud as a tonne of fantastic stories from the UK, Ireland and around the globe illustrated by the world's best surf photographers lands on the mat.
with all that surf inspiration - you may want to strap your board on the roof and go - below are some things to help you.