Everyone who surfs needs a surf trip from time to time - be it to another part of the UK - a short flight to europe or a long haul adventure to deepest java.
Here are some of the best companies in the UK to help you book your next dream surf trip.
1.  Errant surf
these guys book surf holidays to europe - Portugal , Spain and France.  the options are not huge - but the small selction they have is carefully hand selected to ensure good results - solo, couples, famillies and groups can be catered for.  Great hassle free surf trips.
ABOUT ERRANT SURF
Errant Surf Travel is a company solely dedicated to offering amazing, and hassle-free surf trips. We are motivated and passionate about finding the right experience for each and every client.
As surfers ourselves, we have traveled the world so know first hand about all the big and the little things that make all the difference when you're on a surf trip.
Errant as a company has evolved from this personal experience so we are dedicated to finding and providing all the best destinations, the right lessons and the perfect breaks. All of our ground teams have been selected because they share our ethos and as your hosts, like us, they want to ensure you have the very best holiday possible.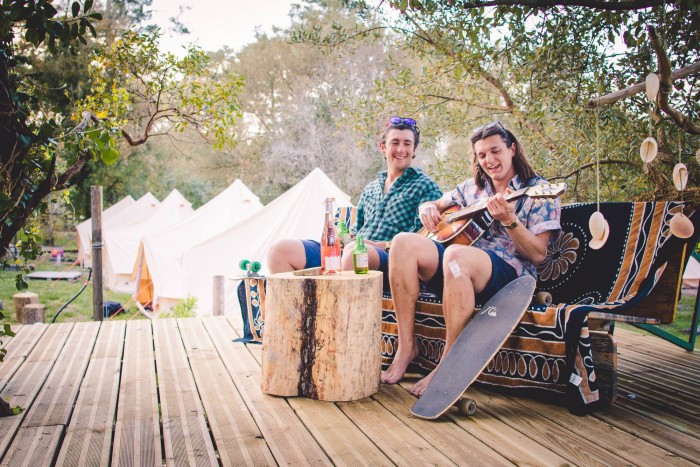 If you want a surf holiday to be camp fires - beer - new friends - surf guides, basically a fully planned surf experience for those without the time or inclination for adventure - then this is the place to look.  establisehd surf camps with experinced hosts/ guides at each venue.
ABOUT STAR SURF
How It
All Began 
We, that is 3 best friends, Joe, Sami & Pablo, founded Star Surf Camps in 2009, brought together by our shared passion for surfing and travelling. We started with one small surf camp in Moliets, France. As we're all growing up, so is our business and, over the last few years, we've opened more Star Surf surf camps in Carcans, France, on Fuerteventura, one of the Canary Islands, on Bali in Indonesia and, brand new, in Santander, Spain.
Today, Star Surf Camps operates family surf camps, stand up paddle camps and Yoga camps across 5 continents, with more opening year after year. Staying true to our roots, we continue to teach surfing with the same passion we did when the business first started, still delivering surf holidays with a smile and still loving to welcome our surf camp guests into our surf camps personally. Throughout our time in the surf industry, we have been fortunate enough to meet other surf camps, surfing boat trips, surf schools and surf retreats that share our passion for the sport of surfing. In order to offer you, our surf travel guests, a larger variety of surf destinations and surf spots, we've started to work together with these surf travel companies and surf schools, so you can join Star Surf in even more locations in one of our wonderful partner surf camps all around the world!
Our
International Team
Our carefully selected, international surf team is an eclectic mix of surf instructors, chefs, camp team, local guides, surf photographers, Yoga instructors, office staff and lifeguards. Each individual brings their own stoke for surfing into this mix. Together, our passions provide an intoxicating enthusiasm for surfing and the perfect environment to kick back, meet new people, make new friends and have the surf holiday of a lifetime! Like our surf team, each of our surf camps has its own unique personality, so you can chose your surf camp safe in the knowledge that those working there and joining you will be like-minded surfers, keen to welcome you into the Star Surf Camps Family and share their passion for surfing with you!
A true global surf travel agent.  Also caters for all other types of boardsports.  If you are a beginer to expert - want a more the merrier surf camp or truly individual off the beaten track holiday - these guys do it all.
ABOUT NOMAD SURFERS
Nomad is a company born out of pure love of the ocean. Our story is one of passion – passion for being salty! Surfing and extreme sports have been such a large part of our lives and nothing gives us more joy than sharing this experience with others.
For 25 years we have travelled the world searching for waves and Nomad is built on that spirit. Now we bring you the most authentic board-riding experiences around the globe. We are a company for surfers, operated by surfers.
Vision
It is our vision to create the ultimate surf experience. 
A completely seamless and life changing adventure. We will look after you from start to finish. Simple booking, unique insights and expertly run surf camps. From the second you board the plane to those green barrels and back – we have you covered. 
We believe in the community and friendships that are born from unique travel experiences. It is our vision to help nurture and grow these. We bring heart, soul and a lot of expertise to your next surf adventure.
Mission
To share the stoke.
We are an experienced team dedicated to giving you the best advice, tailored to your experience and desires. After barrels? We know all the spots. Just learning? We have the equipment and team to get you riding quicker than ever.
Our accommodation stands tall in an exploding industry as we strive to provide the absolute full service. No matter what your skill level, your age, whether a family or a single adrenalin junkie – we have something for you.
Values
These are our core values that drive us at Nomad:
Quality – no matter where you are, you'll get only the highest quality equipment, transport and accommodation.
Expertise – our agents, instructors and camp managers – all have a lifetime of travelling and surfing experience. It's our joy to pass it on to you.
Culture – surf travel is as much about the people you meet as the waves you ride. We take pride in the welcoming culture of our company and camps.
Offering Surf, Snowboard, and Kitesurf holidays since 1995. We believe that travel is the most worthwhile investment. It's the university of life.
Explore with us.
4. Surfholidays
Super extensive surf holiday site - all levels all destinations.  You can book surf packages / guides / just accomodation / surf lessons.  All sorts of types of trip catered for in some great epic destinations.  their surftrip finder tool is great too.  tap in your ability - the time of year - choose all or select some destinations and let it find you a selection of perfect trip for you.  - No more extensive reading up on seasons / conditions etc.
ABOUT SURFHOLIDAYS
We set up Surfholidays.com in 2009 to be a place where you can browse, search, get inspired by, and book the best accommodation and the best surf schools throughout the world's top surf towns.
Our original team started out with an Irishman, a South African and a Spaniard. We now have 12 different nationalities in our team. As surfers we had been exploring the coastline of Europe for years and had become increasingly frustrated trying to discover unique places to stay near the surf. We also found it very difficult to get any feedback on reliable surf schools. That set us on our path and soon after Surfholidays.com was born.
We all worked in the surf industry prior to starting Surfholidays.com and have got to know some of the worlds' best surf towns inside out. We have used our knowledge to establish a platform that allows people find unique places to stay with quality local surf instruction and to ultimately have the holiday of a lifetime surfing some of the best breaks in the world.
We hope you enjoy browsing our site and find your perfect surf destination.
probably the best globally known surf travel company.  If you want a well reserched paradise of a surf holiday then you have to start with these guys.  They have been doing it longer and better than anyone else.  Boat trips are a speciality if thats what floats your boat.
ABOUT THE PERFECT WAVE
Our 'About Us' is really about you, our valued client. We aim to create the most amazing surf experiences for you, the easiest surf travel for you and the guaranteed best price for you. Perfect Wave is a surf experience company with a simple philosophy "Create a trip of a lifetime, every time." Our goal is to give you the same amazing adventures we have been fortunate enough to experience ourselves, and turn you into a Raving Fan!
If you need some travel surf accessories why not check out our surf hardware section.